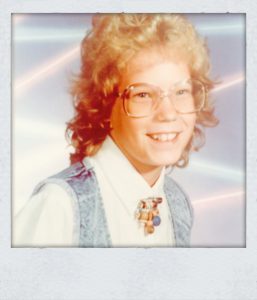 Alisha Ahern
Social Media Manager
Alisha came to the Be Awesome Digital team with 11 years of experience managing and strategizing social media and online marketing communications for companies such as VEGAS.com, Yevo International, and NV BLUE.
Alisha began her career as a front-end website developer in Los Angeles but quickly became enamored with the marketing side of the internet. After developing her skills in creative content creation, organic SEO, and graphic design, she decided to focus on social media strategy where she has learned to leverage social signals and brand voice to attain overall marketing goals for businesses in a variety of industries.
Why social media? Are you crazy?
Aren't we all a little crazy? I chose social media because there is a craft to it, it's not a mindless career. Social Media is a quickly changing field that combines both strategy and creativity, which ultimately has been the perfect fit for my restless soul. I guess you could say that Social Media is what finally settled me down.
What did you want to be when you were a little girl?
Hmmm… Well, after I realized that I probably wasn't going to end up marrying a prince and living a very fulfilling life in a castle as a Princess, I decided that I wanted to write cards for Hallmark, which is where my mom worked for most of my childhood.
What are some of the biggest challenges you deal with in the social media space?
Many of the social media managers I know would probably say that keeping up with the constantly changing platforms is their main hurdle, but that's not it for me. In fact, I like that part. I'd say my biggest challenge is that I want to do it all and I want to do it big. I realize that not everyone is going to have the budget to support the implementation of a full-blown social media strategy, but boy, do I wish that they all could! And it's not about the money, it's about my competitive nature. I want the companies I work with to be the best in their industry and once I dive into a new account, I'm already road mapping how to get them there. I have to practice patience to keep my excitement in check.
What's the strangest experience you've had on social media?
Okay, this is a true story. For one year of my life, I managed social media and online reputation for a gentleman's club in Las Vegas (I'm using the word "gentleman" very loosely here.) Let's call it the "Sparkly Girls Dance Club" or "Sparkles" for short. Part of my job was to create the "Sparkles experience" online via social media to entice Vegas vacationers to visit the club. Since I've never worked in or for a gentleman's club, I really had to think outside of the box on this one.
After visiting Sparkles myself (I mean… I had to. Right?) I decided to create characters that encompassed the personalities of the women inside the club. I tweeted as them and responded to Facebook posts as them, and I even answered direct messages as them. Let me tell you, this was not like the social media I was used to. The kinds of messages that I saw on a daily basis… well… I'm sure you can imagine. But, I can say that I learned a ton from this account. Not only was I challenged creatively when it came to content, I had to get inside the minds of an audience I hadn't reached before. I had to embody the voice of a brand that was totally out of my comfort zone. So, capturing the voice of a florist, or a rental agency – not as big a challenge, I promise you.
What's the biggest mistake you see businesses making on social media?
The biggest mistake I see is also my biggest pet peeve as a social media user – businesses that only post sales driven content. Hello! Unfollow!
Look at it this way; if you sit down to watch TV, are you watching the show, or are you watching the commercials? Sure, commercials are necessary. They pay for the content and some of them are actually decent. But we can all probably name that one awful commercial that comes on during practically every break and drives us insane. Don't be that brand online. Post good content with a mix of well thought out "commercials" or posts that promote your businesses. Think about what you would like to see, what you would click on, and what really connects you as a person to a brand on social. Follow in the footsteps of those who are doing this well.
What is your quest?
To seek the Holy Grail… duh.
What is your favorite color?
Orange. It's vibrant, it wakes you up, and it just feels alive, you know?
What do you enjoy most about working with Be Awesome Digital?
Trips to our office headquarters in Miami Beach. Just kidding… Kinda.
This question actually gets me a little emotional. I've worked really hard to get where I am in my career, and I've done a lot of the work alone. When I met the Be Awesome team, I had been looking for quite a while to partner with hard-working and driven professionals who also believed in transparency when working with clients, which, sadly, I have never found with another agency. To me, partnering with Be Awesome was like finding "the one" after several frustrating years of online dating. I genuinely appreciate the relationships I have with my team and clients that allow me to deliver a set of services unmatched by anyone else in the market.